Darina Allen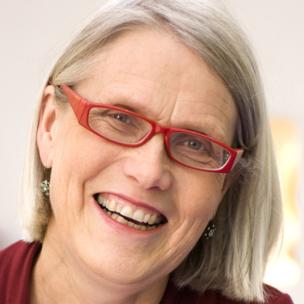 Darina Allen is Ireland's most famous cook and a best-selling author who has presented eight series of her cookery programmes Simply Delicious on television in Ireland.
A tireless ambassador for Irish food both at home and abroad, she is also a passionate and committed teacher at Ballymaloe Cookery School, which she founded in 1983.
Darina is also a newspaper columnist and cookbook author. Her books include the Ballymaloe Cookery Course, Forgotten Skills of Cooking and Irish Traditional Cooking.
She was instrumental in setting up the farmers' market movement in Ireland and the International Slow Food Movement for Ireland. Darina chairs the Artisan Food Forum which liaises with the FSAI to articulate the difficulties and challenges experienced by the artisan and speciality food sector. She is vehemently opposed to the growing of GM crops in Ireland.
In 2013, Darina was awarded The Guild of Food Writers' top accolade, the 'Lifetime Achievement Award', for her incalculable contribution to culinary education.