Michel Roux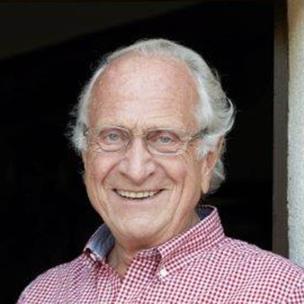 Michel Roux (Snr) is a French chef and restaurateur based in Britain. In 1967 Michel and his brother, Albert, opened Le Gavroche in London's Mayfrair to critical acclaim. It was the first restaurant in Britain to receive three Michelin stars.
Just over two decades later, Michel and his brother founded the Roux Scholarship, a cooking competition for up-and-coming chefs.
Michel's family have become culinary icons in both France and Britain. His son, Alain, and his nephew, Michel Roux Jr, regularly appear across radio and television programmes, including Saturday Kitchen and MasterChef.