Michel Roux Jr.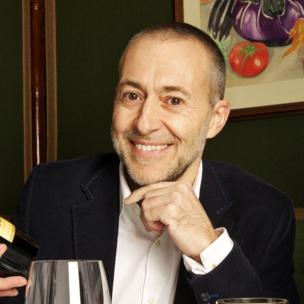 The name Roux has grand connotations in UK kitchens. Indeed Michel Roux Jr. is of almost culinary blue blood. As one of Britain's most highly respected and best loved chefs, he was a natural choice for the 2013 revamp of classic BBC Two programme Food & Drink.
His father Albert Roux and Uncle Michel Roux were the first Brits to achieve three Michelin stars for their London restaurant Le Gavroche. Michel Roux Jr trained in classical French cookery at Le Gavroche, as well as other restaurants in London, Hong Kong and, of course, Paris. This included military service working in the kitchens of the Elysee Palace.
Michel also did a stint at The Waterside Inn, in Bray, Berkshire run by his uncle and the first restaurant outside France to hold three Michelin stars for 25 years.
Michel returned to Le Gavroche in 1990 and took over the restaurant when his father retired in 1993. He has written several cookbooks and first gained TV recognition appearing on Gordon Ramsay's Hell's Kitchen. He became one of the judges on BBC Two's MasterChef: The Professionals, and fronts BBC Two's Food & Drink programme.