Mrs Beeton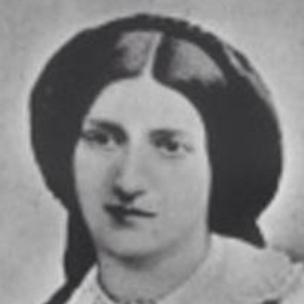 Mrs Beeton was a Victorian writer whose 'Book of Household Management' is one of the most famous cookery books ever published.
Isabella Mayson was born on 12 March 1836. In 1856 she married Samuel Beeton, a wealthy publisher and began to write articles on cooking and household management for her husband's publications.
In 1861, the first instalment of her famous 'The Book of Household Management' was published. It was an immediate success, selling over 60,000 copies in its first year of publication and nearly two million by 1868. As well as recipes the book contained advice regarding household management, childcare, etiquette, entertaining and the employment of servants. It was illustrated with coloured engravings on nearly every page and was the first to format recipes in this way.