Paul Hollywood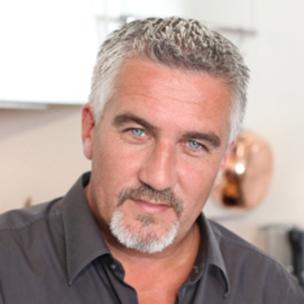 Professional baker Paul Hollywood became a household name after appearing as a judge on BBC Two series The Great British Bake Off, alongside home cook Mary Berry. However he's been busily baking since his teenage years when he became an apprentice at his father's bakery.
Paul has worked as Head Baker at some of Britain's most exclusive hotels, including Cliveden, the Chester Grosvenor and The Dorchester.
His TV career started in 1999 when he co-hosted programmes with James Martin for the Carlton food network and CFN Taste. He has since appeared on TV programmes such as Richard and Judy, This Morning, Ready Steady Cook and Great Food Live.
Paul runs an artisanal baking business, judges The Baking Industry Awards and contributes to articles for many UK food and lifestyle magazines.