Phil Howard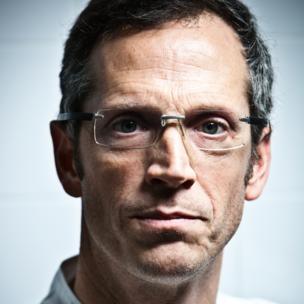 Philip Howard is chef-patron of The Square, the Mayfair restaurant he co-owns and first set up in 1991 with his partner Nigel Platts-Martin. The modern French-style restaurant holds two Michelin stars.
While completing a degree in micro-biology Phil found a sudden interest for cooking and after travelling around Australia and working in professional kitchens for the first time, he gained a competitive role with Roux's contract catering arm.
He then went on to take a role at Marco Pierre White's Harvey's restaurant, followed by Bibendum where he worked under Simon Hopkinson.
Phil is also co-owner of Kitchen W8, and The Ledbury in Notting Hill, both Michelin starred establishments and co-owner of Sonny's Kitchen.
After appearing on Great British Menu in 2012 where he won the fish course, he returned to the series in 2013 as a judge for the North West region.
He released his first cookbook in 2012, the first in a two volume series of recipes from The Square.