Something for the Weekend recipes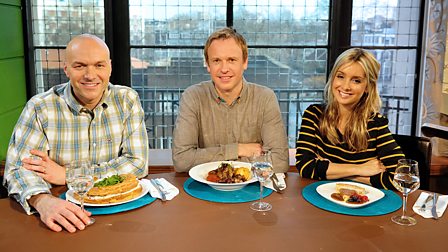 Tim Lovejoy, Amanda Hamilton and Simon Rimmer are joined by Pixie Lott and Ben Miller.
BBC Two

broadcast channel
Quick recipe finder
Type the ingredients you want to use, then click Go. For better results you can use quotation marks around phrases (e.g. "chicken breast"). Alternatively you can search by chef, programme, cuisine, diet, or dish (e.g. Lasagne).
More recipes from this series