Broccoli recipes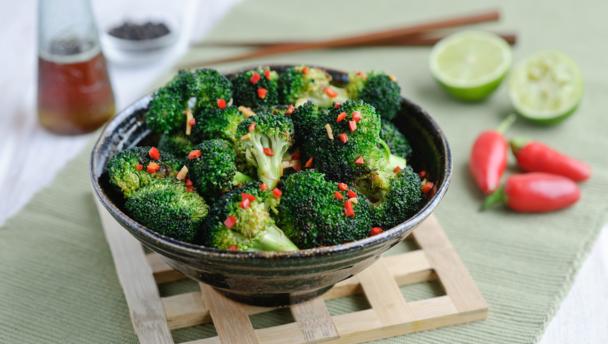 Broccoli is a green vegetable from the cabbage family. It is generally sold in heads, which have multiple florets branching off a central stem, and sometimes have leaves still attached (these are also edible, but usually discarded). Packed with nutrients, it is best briefly steamed, stir-fried, or eaten raw.
Recipes using broccoli
Buyer's guide
The most common variety of broccoli is calabrese, which is available all year round. Long-stemmed sprouting broccoli, which may be either green or purple, is in season during the spring, and romanesco, which is pale-green in colour, and closely related to the cauliflower, appears in the autumn. Look for tightly packed, dark-green or purple heads with no signs of yellowing or flowers, and firm stems.
Storage
Fresh broccoli should be refrigerated in breathable wrapping, and consumed within 2-3 days of purchase. To freeze it, steam or blanch it to your taste, cool in iced water, drain, and freeze in a sealed container for up to 12 months.
Article by Felicity Cloake