Gregg Wallace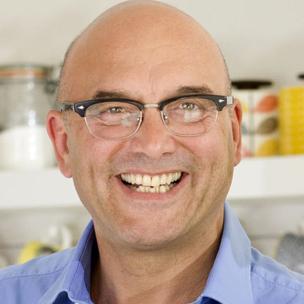 Gregg Wallace is a television presenter probably best known for his work on MasterChef.
He began his career in Covent Garden Fruit and Veg Market. In 1989 he started George Allan's Greengrocers, a company that built up to an eventual turnover of £7.5 million. Based on his business success, he was invited to co-present Veg Talk on Radio 4 with Charlie Hicks.
Other TV projects include: Eat Well For Less, Turn back Time, Harvest, Supermarket Secrets and Who Do You Think You Are? He was also the original presenter of Saturday Kitchen in 2002.