Nigel Slater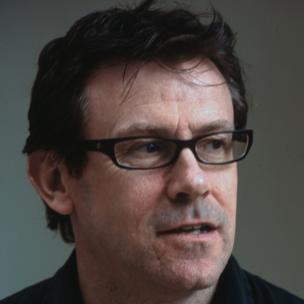 Nigel Slater is one of Britain's best-loved cookery writers. Despite having written for food magazines since 1988, first at Marie Claire Magazine, then for the Observer, then in his own recipe books, it took a long time before he could be persuaded to transfer his skills to TV.
Born in Wolverhampton, Nigel began cooking at an early age. He worked in restaurants around the country from the age of 16, then moved to London and became a recipe tester and a cook for food photography.
Nigel has published several recipe books, the first of which was Real Fast Food, published in 1993. His food writing has won him numerous awards, and his autobiography, Toast: A Story of a Boy's Hunger, earned him a Glenfiddich Award.
Image copyright: Jonathan Lovekin