Antony Worrall Thompson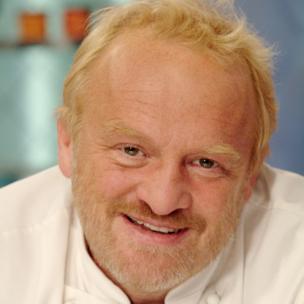 Known as AWT or Wozza, Antony studied his craft at London's Westminster Kingsway College before taking his first catering job in Essex. He moved to London in 1978 to work as a sous chef, and was promoted to head chef after only one month. In 1981 he opened Ménage à Trois, which was widely known as the late Princess of Wales' favourite restaurant in London.
Antony is a prolific cookery book writer, with many of his titles focusing on food issues such as diabetes, health and nutrition. He is also passionate about farming – he owns an avocado farm in Spain and keeps fish, pigs and chickens at his home near the River Thames.