Michael Caines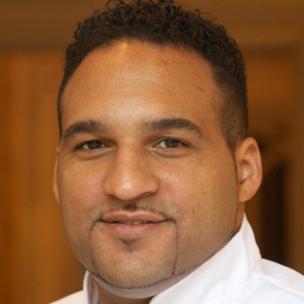 Michael Caines was born in Exeter in 1969 and adopted into a large and loving family. He trained for three years under his mentor Raymond Blanc, then continued his tutelage in France with world-renowned chefs.
Michael returned to Britain in 1994 to become head chef at a prestigious Devon hotel. Only two months into the job, he suffered a terrible car accident in which he lost his right arm. Despite the setback, he was back in the kitchen within two weeks and won the restaurant its second Michelin star four years later.
Michael runs a string of hotel restaurants with his business partner and regularly cooks alongside his head chefs in Exeter, Bristol, Glasgow and elsewhere. He was awarded an MBE for services to the hospitality industry in 2006.