Sherry vinegar recipes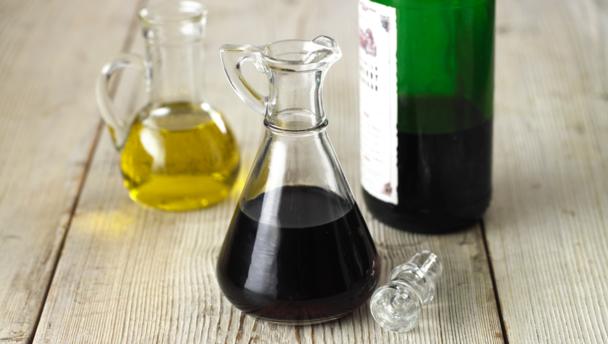 This vinegar is produced from the 'must' (freshly pressed unfermented juice) of the sherry grape. The most common sherry grape varieties used are the popular Palomino, the ultra-sweet Pedro Ximénez or aromatic Moscatel. Sherry vinegar is made in several bodegas in the Spanish province of Cádiz, inside an area known as the 'sherry triangle'. Authentic sherry vinegar is called 'vinagre de Jerez', and by law the different grades must be aged in American oak barrels for a minimum of six months and up to or more than ten years. The vinegar is a pale-golden colour and is full-bodied, with a rich, strong, nutty, sweetish flavour that is well-rounded and complex.
Recipes using sherry vinegar
Buyer's guide
Buy only authentic sherry vinegar for the best results.
Storage
Sherry vinegar will keep in a dry cupboard almost indefinitely, and will mature as it keeps.
Preparation
Drizzle sherry vinegar over gazpacho, tomatoes, cooked asparagus, cooked artichokes, white bean salads, or lamb's kidneys.
Article by Sejal Sukhadwala