James Martin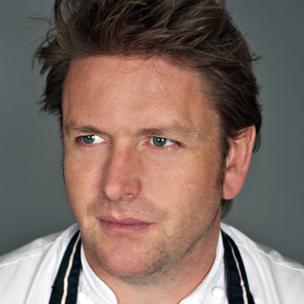 James Martin was born into the chef's life: his father ran the catering side of Castle Howard stately home in Yorkshire and, when he was only 12, James could boast that he'd cooked for the Queen Mother on her visit there.
At 16, he went to Scarborough Technical College to begin his formal training. While there, he was student of the year for three years running. His work was noticed by Antony Worrall Thompson, who brought James to London to work. James then travelled throughout France working in the kitchens of French châteaux.
At 21, James opened the new Hotel and Bistro du Vin in Winchester where, as head chef, he changed the menu every day. His TV career started in 1996 when he became a regular team member on Ready Steady Cook; he went on to present Saturday Kitchen and has appeared in dozens of TV shows since.