Caraway seeds recipes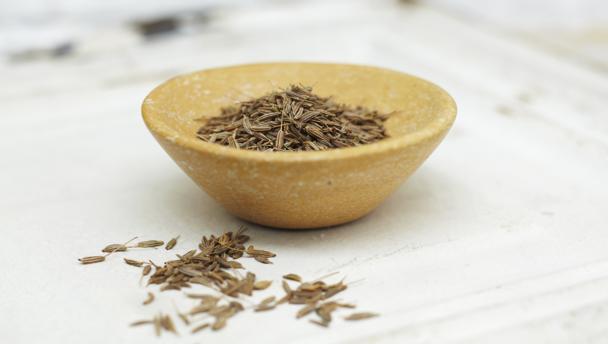 Not technically seeds, these are the split halves of the dried fruits of a plant that are used as a spice. They grow in East and South East Europe, the Netherlands, North Africa and the USA. They are brown, long, narrow, slightly curved, ridged, and pointed at both ends. They are aromatic and have a distinctive bitter, sharp, nutty taste, with warm, sweet undertones.
Recipes using caraway seeds
Buyer's guide
Buy from supermarkets, delis or speciality spice shops.
Storage
Store in a cool, dry place, and use within six months.
Preparation
Caraway seeds are widely used in Central and Eastern Europe to flavour rye breads, biscuits, cakes, stews, meat dishes, cheeses, sauerkraut and pickles; they are also often combined with potatoes and apples. They can be used in English comfits and seed cakes, the Arabic spice mixture tabil, North African harissa paste, and north Indian curries. Liqueurs such as kummel, schnapps and aquavit are all flavoured with caraway.
Article by Sejal Sukhadwala